NATO troops are once again in hot water after an overnight raid in the Takhar Province left a family of four killed. Afghan President Hamid Karzai said the four were civilians targeted by mistake and accused NATO of conducting the raid unilaterally, without going through the channels of normal joint missions.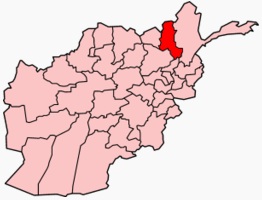 The official NATO statement claimed that the raid was a "joint operation" with the Afghan government, and insisted that all four killed, including two women, were members of the "Islamic Movement of Uzbekistan" for the district.
NATO's statement also accused the four of having a "suicide bomber vest" in their home, as well as "multiple weapons." The claims were not substantiated by the local police, who had no information suggesting the family targeted was anything but a random family.
The killings spawned a major public protest in the city of Taloqan earlier today, with over 1,500 protesters reportedly turning out. They marched on the nearby German military base before being attacked by police. 12 protesters were killed and 50 others wounded.