With US-Pakistani relations already at a near-term low in the wake of yesterday's cross border attack by US helicopters on a Pakistani military border post, Secretary of Defense Robert Gates addressed a news conference where he made matters even worse.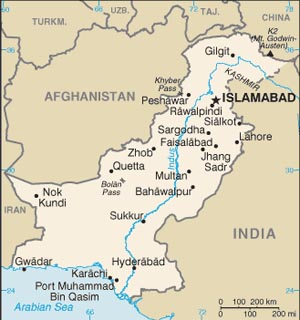 Gates reiterated the accusation that elements within the Pakistani government knew about the location of Osama bin Laden and were keeping that information from the United States. Bin Laden was killed in a US raid earlier this month.
At the same time, Gates echoed comments by other officials, conceding that the US has absolutely no evidence to that effect and that it is "pure supposition on our part." The repeated accusations, despite being based on "pure supposition" have done major damage to US-Pakistan ties, and have spawned calls from Congress to suspend all aid to Pakistan to punish them.
Gates, who attended the conference with Joint Chiefs of Staff Chairman Admiral Michael Mullen, also said that the US raid that killed bin Laden had "humiliated" the Pakistani government, and that they had "paid a price" for bin Laden's presence. Mullen added that the US ability to attack Pakistan with impunity was "a humbling experience" for the Pakistani military.