Where does the US stand in its relationship with Pakistan? It depends who you believe.
US officials have been emphasizing within the American media that the Obama Administration is "pressing" Pakistan to increase its cooperation while asserting its right to launch unilateral attacks into Pakistani territory.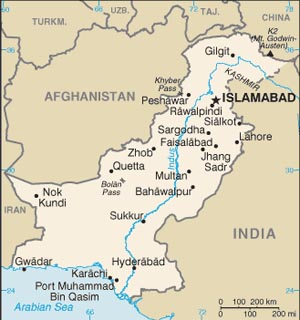 Pakistani officials, talking in the Pakistani media, are telling the exact opposite story, claiming the US has promised to "cooperate" on all future raids, and even went to the unprecedented point of apologizing for its recent drone strikes.
But did the US really apologize? There's certainly been no indication from the Obama Administration that this is the case, and since the US launched another major strike today, supposedly right before the apology, the story doesn't add up all that well.
Both sides seem to be pushing the notion that they are "winning" this particular row in the press, but until the stories stop being in direct contradiction of one another it suggests that the two sides are still not seeing eye to eye. The very public split between the two nations is likely far from over.