Faced with growing international concern over the killing of some 20 civilian protesters along its borders with Lebanon and Syria and the wounding of hundreds of others, the Israeli Foreign Minister has issued a memorandum defining the official PR stance that Israeli officials abroad are to take with respect to the killings.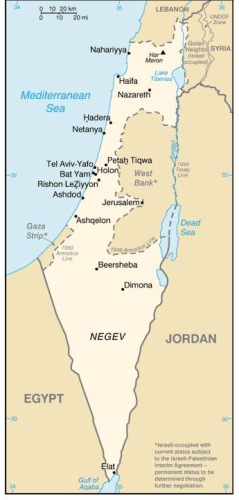 The official stance will be that the deaths are entirely the fault of the Syrian government, with the argument being that since Syria's military controls its border crossings into Israel, the protesters must've had official military permission to cross.
Israeli officials were quick to term the civilian protesters an existential threat to the nation of Israel and to praise the military for killing them. Exactly how Israel will manage to blame the 10 civilians its soldiers killed inside Lebanon on Syria is unclear.
At the same time as the Israeli Foreign Minister was coming up with the "blame Syria" stance, Israeli military officials had already decided to blame all of the killings on Iran, with the military's spokesman calling the deaths a "clear Iranian provocation."