According to reports coming out of the disputed city, a NATO air strike has hit a peace delegation in Brega, Libya, killing 11 Muslims clerics as they slept. Images of the slain imams were broadcast on Libyan state television.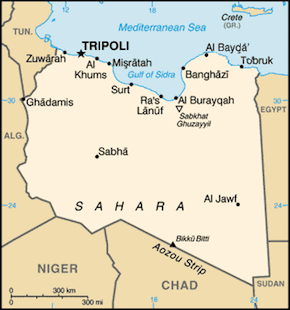 The state media reported 16 people killed, including the imams, and 40 others wounded when an air strike hit the government "guest house" in the city. This was apparently where the peace delegation was staying.
NATO said it had no information about who was killed in Brega, but confirmed launching a number of air strikes against the city. They insisted the strikes targeted "command and control" centers and did serious damage to the military.
Control of Brega has been regularly contested by the rebels and the regime, and is currently mostly under regime control. It is one of only a handful of cities still being contested as the conflict has ended mostly in a stalemate.