A double suicide bombing attack targeted the Charsadda District's military training center overnight, killing 89 people and wounding 140 others. Officials say that 66 of the slain were recruits for the Frontier Corps, the nation's paramilitary used in the tribal areas.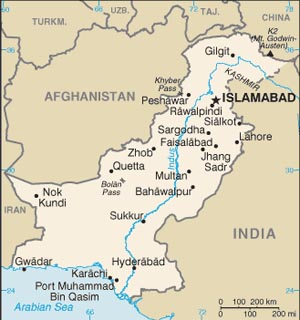 A faction of Pakistani Taliban claimed credit for the bombings, saying that they were revenge for the death of Osama bin Laden. The spokesman also promised additional strikes in the near future.
Local police expressed doubt over the claims, however, and said the militants who conducted the strike were driven more by the military offensive in the Mohmand Agency than anything related to bin Laden.
Either reason is entirely possible, for surely northwestern Pakistan is no stranger to massive bombings targeting military forces. The threat that more will come in the future likewise will surprise nobody familiar with this region, where such strikes are all too common.