At least 10 civilians were reported killed today in and around the Syrian coastal city of Baniyas, shot by a group of armed attackers of unknown origin. Syria's state news agency reported that the attackers were from a "terrorist" group.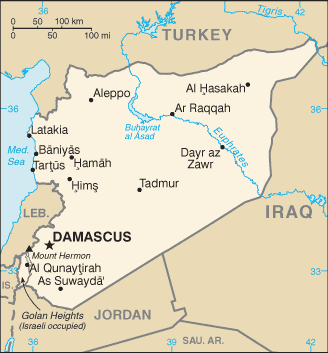 Baniyas has been the latest focus of crackdowns by the Assad government against protesters, so many believe that despite denials the killings were carried out by regime supporters. Security forces have arrested hundreds of people in Baniyas.
The crackdown against protesters began in the southern city of Daraa before moving to Baniyas. The next target appears to be the major city of Homs, with reports of tanks entering the city overnight.
Protesting in Syria began comparatively modestly, with just a few hundred demonstrators in Daraa. Violence against the protesters added to the number of people in the streets, and within a few weeks crowds of a few hundred were replaced by throngs of tens and sometimes hundreds of thousands.