The Bahraini regime has announced today that it intends to charge as many as 50 medical workers, including dozens of doctors, with "promoting efforts to bring down the government" and general charges of being involved in an "anti-state conspiracy."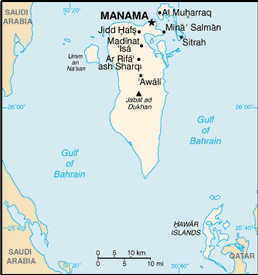 The Justice Ministry confirmed the charges included efforts to "create sedition within the kingdom" by providing medical treatment to protesters wounded in the regime's crackdown. The doctors will be charged in the same secretive military court which sentenced four protesters to death last week.
Some of the doctors also face charges for reporting on the killings in the international media, and sending medicine out to wounded protesters who were unable to reach the hospital. The Bahraini state media insisted that the doctors "violated all humanitarian, religious, ethnical and genuine citizenship values and norms" in treating dissidents.
Bahrain has come under considerable international criticism for its crackdowns against hospitals in the lead up to the declaration of martial law. Most of Manama's major hospitals were blocked off from accepting the public early on in the protests, while a number of smaller, Shi'ite neighborhood clinics have also been raided since.