The Gulf Cooperation Council (GCC) has announced that Yemeni officials will be on hand at their Tuesday meeting in Abu Dhabi. Officials are predicting that a deal on the transfer of power from President Ali Abdullah Saleh will be reached at the meeting.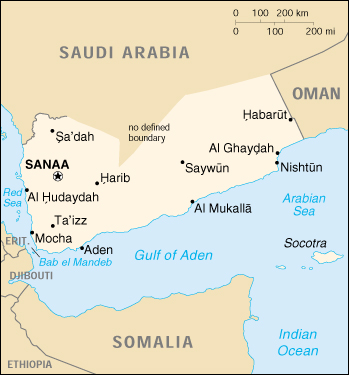 In the meantime the massive protests are continuing in Yemen. Reports indicate that the hundreds of thousands of Yemenis participated in protests again on Monday, as they have daily for weeks.
Dozens of protesters were wounded when security forces loyal to Saleh opened fire on protesters in al-Hudaydah, and Agence-France Presse reported 1,000 suffered from "tear-gas inhalation" in the capital of Sanaa. Police also captured an undisclosed number of wounded protesters.
Saleh's grip on power is clearly weakening, however, as a number of Yemeni MPs that were members of his ruling party have defected to form a rival Justice and Development Bloc. The new bloc is demanding Saleh's immediate ouster.