The United Nations has reached a deal with the Gadhafi government in western Libya which will allow humanitarian aid into the country, including into the besieged city of Misrata, the last rebel stronghold in the west.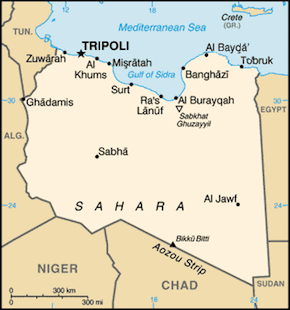 UN officials are continuing to push for a full ceasefire from both sides, but this was reportedly not included in the deal reached today. The British government has announced that it is committing $2.4 million in aid to support evacuation of foreign workers from Misrata.
Gadhafi had agreed early last week to an African Union mediation deal that would include a ceasefire. The rebel faction in East Libya rejected the deal, however, insisting any deal that didn't involve the ouster of Gadhafi's entire family from Libyan territory was unacceptable.
Misrata has been under siege for weeks, and is the only city in the west which the regime seems unable to retake from the initial rebel march toward the capital. The rebels have control over much of East Libya, though fighting also continues along the frontier between the two factions.