The streets of Syria were once again filled with protesters on Friday, as tens of thousands of demonstrators marched on Damascus and thousands of others were reported in many of the nation's other cities.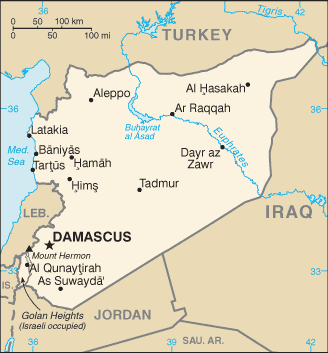 Police attacked the protesters around Damascus, firing tear gas into the crowds and beating demonstrators with batons. No live fire was reported, however. The protests started in southern Syria, and today's were the first time the capital was a major center for rallies.
The exact size of the protests was contested by reports in the state media, but organizers said that upwards of 100,000 were around Damascus and the southern city of Daraa had about 20,000.
The protesters in the streets were chanting "freedom" and demanding an end to the "emergency laws" which were took in place when the Ba'athist regime initially took over. President Assad had suggested the laws would be revised, but given no indication how soon this might happen. As with other nations in the region, the promise doesn't appear to have meant much to protesters who have been lied to often.