Syrian President Bashar Assad today released hundreds of detainees who were involve in anti-regime protests over the past several weeks. The move, coupled with a new cabinet announcement, was aimed to placate a protest movement that has soared in size.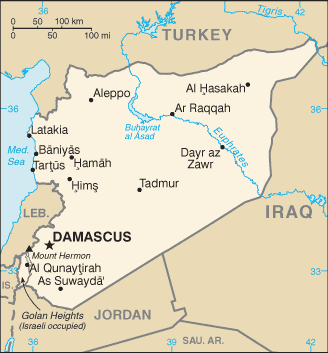 The Syrian Observatory for Human Rights says that a number of the released detainees reported torture and had injuries that were consistent with harsh mistreatment while in custody.
The protest movement has declared Friday the "Day of Victory," and with every Friday protest being dramatically larger than the previous one, it should indeed be a massive series of demonstrations indeed.
Large numbers of protesters have been killed or wounded in the demonstrations, which began in the tiny southern city of Daraa. The Assad government, as with others before them, don't seem to have a good answer to demands for massive reforms, and are trying to placate the protesters with a combination of cabinet shuffles and fear. The recent track record for these is not good, and this is likely to be a long-term issue for the regime.