At least seven people were killed today across Yemen and a number of other people were wounded, including a number of security forces. The violence occurred largely in Sanaa, where hundreds of thousands of protesters took to the streets demanding President Saleh's resignation.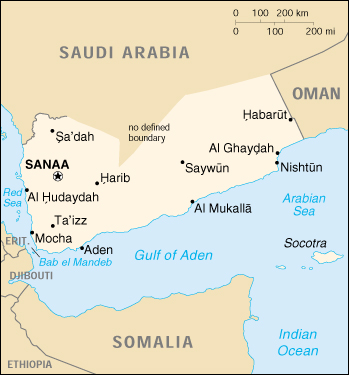 Sanaa was also the site of a clash between members of rival military factions, when troops loyal to the protesters began setting up checkpoints on the road leading to the airport. A number of top military members, including the head of Yemen's armored division, have defected to the opposition as the protests have grown. At least one soldier was confirmed killed.
The protests have a growing sense of inevitability these days, as opposition leaders wait for the Saudi-led GCC, which President Saleh sought mediation from, to provide details of a plan which is supposed to lead to Saleh's ouster.
Given the GCC's current occupation of Bahrain, one would think such hopes might be futile. At the same time, President Saleh's initial attempt to secure Saudi help in crushing his protests were rebuffed, and met with a report that the Saudi government was fine with Saleh being forced out.