A flurry of strikes back and forth along the Israel-Gaza border left at least 18 dead (all Palestinians) and dozens of others wounded. The two sides have now agreed to yet another uneasy truce, with no new firing reported over the past several hours.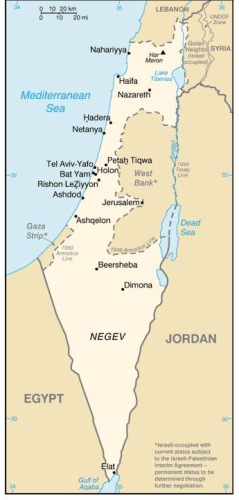 But as with all of the tentative ceasefires agreed to in Gaza over the past several years, a number of questions remain. Israeli officials insist they will continue to "fight terror" in Gaza despite the agreement, and historically this has meant air strikes and the shelling of refugee camps in the strip.
More ominously, Israeli military sources say that another full ground invasion of the tiny enclave is inevitable. Officials say such an invasion is not in Israel's interest "until after Independence Day," which falls on May 10 this year. This suggests the invasion could be only a month away.
Israel last invaded the Gaza Strip in January 2009, killing 1,417 Palestinians, most of them civilians and causing significant damage. The damage has remained largely unrepaired since that war, as Israel has refused to allow construction material in to fix anything, claiming things like cement are "dual use" technologies.