Mohammad Masoom Stanekzai, a top security aide to President Karzai and the secretary of the Afghan Peace Council, says that talks are ongoing with certain unnamed members of Taliban.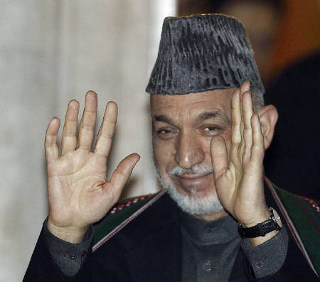 "We're in touch, we talk all the time," Stanekzai insisted. Taliban officials have denied that any such talks are ongoing, which Stanekzai likewise dismissed as a comment for "political reasons."
The comments came just as the US announced another $50 million donation to the "reconciliation efforts." The timing suggests that they too may have been made largely for "political reasons."
But the history of claimed peace talks is not particularly strong, with previous negotiations never quite what they are initially made out to be publicly, and other times entirely illusory. One time an extremely promising multi-month series of talks turned out to be a plot by a shopkeeper to bilk the reconciliation fund out of money.