US Africa Command (AFRICOM) was only activated in late 2008, but already has a major war on its hands. The AFRICOM commander, Gen. Carter Ham is left in the unenviable position of explaining the war.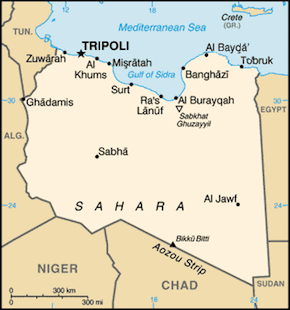 Speaking to the House Armed Services Committee, Gen. Ham said he was going to try to explain the Libyan War to a number of African Union nations which are vigorously in opposition to it, saying he would "be as truthful and forthright as I can."
Which isn't going to be easy. If Gen. Ham or indeed anyone within the Obama Administration had a good explanation for the war in Libya, they presumably would have presented it to the American people, or the House of Representatives, both of which are at least as skeptical as the African Union.
Even Defense Secretary Robert Gates has admitted that the Libyan War is not a particularly vital US interest, and while President Obama praised the war up and down publicly, he has given little clue to how the administration envisions it ending, or what it hopes to gain.