Speaking Sunday on CBS's Face the Nation, Senator Lindsey Graham (R-SC) declared himself "deeply concerned" at the notion that the Iraq War might theoretically end at the end of December, as is required by the Status of Forces Agreement.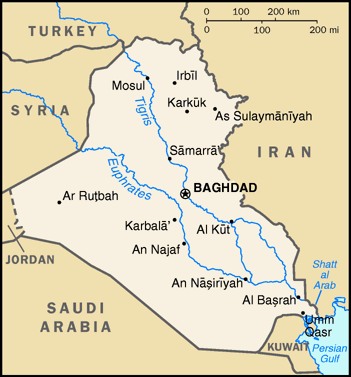 "If we're not smart enough to work with the Iraqis, to have 10-15,000 American troops in Iraq in 2012, Iraq could go to hell," Graham insisted. The US has been occupying Iraq since March 2003.
Of course the Obama Administration has made it repeatedly clear they hope to continue the occupation in 2012 and beyond, and few believe that the US troops will actually leave in December. Though the interview mentioned President Obama's professed desire to end the war, it seems more likely it will set the stage for a "bipartisan" initiative to continue it.
And with massive public protests against the US-backed regime and the death toll on the rise once again, officials will probably find any number of excuses to continue the war. Sen. Graham has been one of the most outspoken supporters of the Iraq War, and indeedwar real  in general.