NATO announced on Friday that the first 24 hours of their command over the Libyan War has resulted in 178 sorties and 74 air strikes. NATO warships also stopped two ships in the Mediterranean Sea near Libya, but did not board them.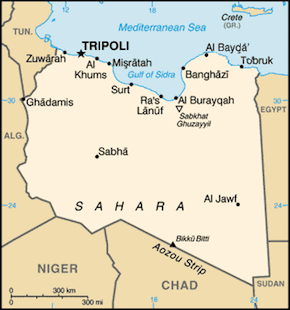 At least some of the strikes hit a small village called Zawia el Argobe, near Brega. The village doctor said the strike hit a truck carrying ammunition, and the subsequent explosion killed seven civilians and wounded 25 others. Among the dead were children as young as 12.
Though NATO and the US have been shrugging off most reports of civilian killings in their strikes, they have come under renewed scrutiny since a top Catholic official in Tripoli said that his city alone lost 40 civilians in the bombing campaigns.
The US was keen to push for a NATO takeover of the Libyan War, and much is being made of the "16 NATO members" participating in the war. The reality, however, is that the US and France are still contributing a large majority of the attack force.