Speaking on Tuesday in Cairo in a joint conference with Egyptian FM Nabil al-Arabi, Secretary of State Hillary Clinton pledged US support for the Egyptian junta, as well as tens of millions of dollars in additional aid.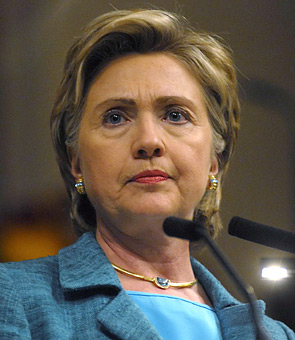 Clinton's visit comes just days before the weekend vote on constitutional amendments in Egypt, which aim at reform but have also been resisted by some Egyptian protesters as too hastily assembled.
The US already provides over $1 billion annually in military aid to Egypt, but Clinton also promised $90 million in additional economic aid to the junta today, along with $80 million in credit backing for the nation's banks.
The US military aid became increasingly controversial during the protests that ousted dictator Hosni Mubarak, but remained untouched by the Obama Administration. If anything, it seems the Egyptian revolution has convinced the administration to escalate its aid in an attempt to increase its influence with the new transitional junta.