The declaration of martial law across Bahrain this week has led to a violent crackdown by the Bahraini military against the protesters. The military was backed by some 2,000 troops from Saudi Arabia and other neighboring nations.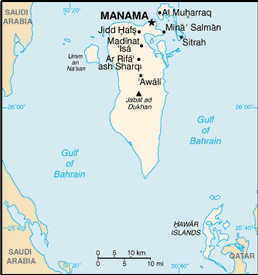 The protests in Bahrain have had a sectarian flavor to them, even if many of the grievances were the same as in other nations in the region. The nation's majority Shi'ites have been heavily active in the protests, and opposed by the Sunni royal family.
The intervention by Saudi Arabia and other Sunni regimes, which have deployed troops to help crush the protests, has sparked anger amongst regional Shi'ites. The Iranian government announced on Wednesday that it is withdrawing its ambassador to Bahrain in protest.
But while Iran is the largest Shi'ite nation, the anger doesn't end there, as protests in sympathy with the Bahrainis also erupted in Iraq, at the behest of cleric Moqtada al-Sadr, and smaller protests were also reported in Saudi Arabia, where the nation's Shi'ite majority has been vocal in their opposition to the crackdown.