The politically motivated assassinations have continued through Sunday evening in Karachi, with the latest attacks bringing the toll of the latest round to at least 30 slain since Thursday night. Activists from four separate political factions have been slain in the attacks.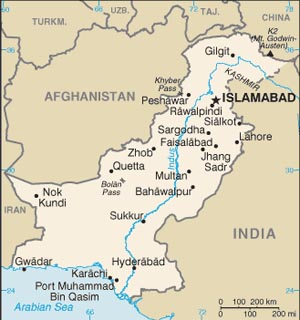 The violence has been breaking out in varying levels every few weeks in the key port city, the financial capital of Pakistan, reflecting the tension between the traditionally dominant Muttahida Qaumi Movement (MQM) and the Awami National Party (ANP), a close ally of the ruling PPP that has massive support among the ethnic Pashtun residents who have flocked to the city from the tribal areas in recent years.
As with the previous attacks, police have failed to identify most of the attackers, and the various parties involved are all blaming the others for the situation. The killings and the lack of action have fueled growing anger among locals, and there are reports of protesters taking to the streets.
The shootings appear mostly random, except that they all seem to target political activists or bystanders. Many of the attacks involve motorcycle riders shooting a target and speeding off before they can be identified.