Another Friday is dawning across the Middle East, and when their typical Friday prayers are over, protesters in many, many countries across the region will be taking to the streets for yet another "day of rage," demanding broad reforms and, in some cases, regime changes.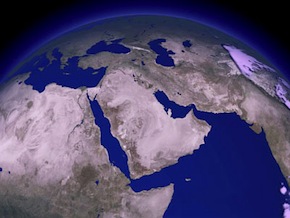 Such events have become typical of Fridays in recent weeks, as protests have erupted from Morocco to Pakistan, and nearly everywhere in between. The focus this week, however, is clearly on Saudi Arabia, which is expected to see its first major protests.
Which is not to say the Saudi protests will be the only ones worth watching, as there will surely be massive significance to protests in Yemen, Iraq, and Jordan as well, and one cannot discount the possibility of renewed protests in Egypt, despite the junta having cleared Tahrir Square.
The use of Friday as a default "day of rage" is largely because the public is already organized at religious centers for Friday prayers, and in many of the authoritarian regimes across the Muslim World, the mosque is the only place where opposition figures can reliably meet and plan protests.