Multiple reports that the fierce fighting and the siege of the city of Zawiya have left the Gadhafi regime in control appear to have been hasty assertions, as the latest reports suggest the city is still hotly contested, and its center may have changed hands mutliple times today alone.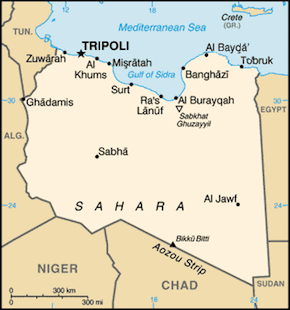 Indeed, while the most recent reports as of this article are that the rebels have retaken the heart of the city, such reports are changing every few hours, and no one is really in control of the city at this point.
Zawiya is strategically vital for both sides, as it lies just 30 miles outside of the capital city of Tripoli. If it remained under the control of the rebels it stood as a dagger in the heart of Tripoli, the regime's last stronghold. Likewise, if the regime takes the city, it would be a major success for their counter-offensive, and would suggest that they might retain West Libya long-term, setting the stage for a protracted civil war with the rebels, who dominate the east.
The regime had been bombarding the city for several says, and had dispatched dozens of tanks to the outskirts of town ahead of the fighting today. The regime is mostly using mercenary forces against the rebels.