At least 32 people were killed and 125 others wounded today in the Pakistani city of Faisalabad when a bomber attacked a gas station with a vehicle loaded with explosives. The blast left people buried under rubble into the night.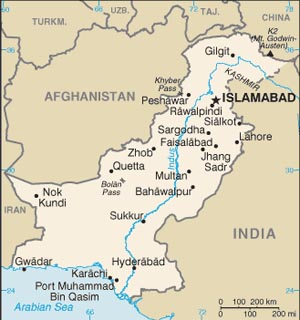 The attack, according to the Tehreek-e Taliban Pakistan (TTP), was intended to target a nearby Inter-Services Intelligence (ISI) office in retaliation for the killing of a top TTP leader in the city last year.
The ISI office was, however, entirely undamaged by the blast, though the TTP spokesman did not appear to be particularly annoyed that the attack had entirely failed to hit its target and instead killed a bunch of random bystanders.
Faisalabad has rarely been a target for terror strikes in Pakistan, and has stood as the rare exception amongst major Pakistani cities as the attacks have spread. Today's strike suggests, however, that the attacks continue to spread out across the nation, and that no place is really immune to strikes.