Though many of the recent reports have taken a dim view of the prospects of the rebels ousting Libyan dictator Moammar Gadhafi, the regime appears to believe that its time is extremely limited, and it is being reported in a number of outlets that Gadhafi himself had offered to step down if the rebels would meet certain conditions.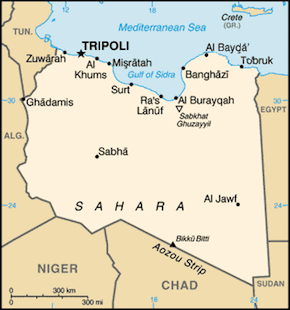 Amongst those conditions, according to the officials, was that Gadhafi be guaranteed immunity from any charges and that the rebels allow him an "honorable exit" through turning over the parliament to the rebel faction. He also watned a guarantee of a large sum of money to leave.
The offer, however, was apparently rejected by the rebels both on the basis of the demand for money and because, in the wake of the fighting which killed thousands of protesters, many appear unsupportive of giving him immunity.
The possibility of an ouster for Gadhafi provided some excitement to financial markets which have seen major problems over the past few weeks over concerns of a protracted civil war. Though it appears that a deal is not in the offing the fact that Gadhafi was willing to consider a deal suggests his position isn't nearly as strong as other reports have led us to believe.