Southern Sudan's rebel problem appears to be growing, as the newly created nation's army engaged in fights with two apparently allied militias, leaving at least 92 killed over the past two days.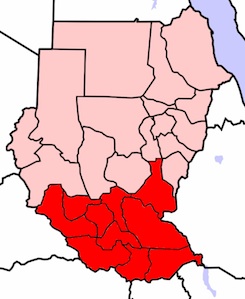 It is the latest in a number of fights with the militia loyal to former army commander George Athor, who has been conquering cities in the south and sparking clashes that have left hundreds dead.
Athor now says that another militia loyal to a commander known as Oliny has joined his faction, and that is the militia that the government clashed with on Sunday.
South Sudan's officials have accused the Sudanese government of arming the rebel militias, but the northern government has insisted repeatedly that Athor, a long-serving southern commander, was a purely south created problem and that they have nothing to do with him.