In the wake of announcing 22 additional charges against him, Pfc. Bradley Manning's clothing was seized by the guards at the US Marine base at Quantico, Virginia, leaving him naked in his cell.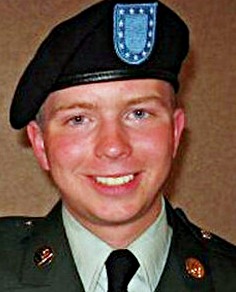 The seizure of Manning's clothing was revealed by his lawyer, David E. Coombs, who said Manning's clothing was seized at 5:00 AM and he was ordered to stand naked outside of his cell. Reports indicate his clothes weren't returned for at least 7 hours.
Coombs' report was later confirmed by Marines spokesman Lt. Brian Villiard, who insisted that he could not explain publicly why Manning's clothes were taken because "I can't explain it to you without violating the detainee's privacy."
"It would be inappropriate for me to explain it," insisted Villiard. Pentagon Spokesman Geoff Morrell later insisted Manning's treatment was appropriate because of "the seriousness of the charges he's facing" and was done to protect national security.
Manning faces charges of leaking classified documents to "the enemy," though the Pentagon never provided any indication of who "the enemy" actually is. He is assumed to be the source of WikiLeaks documents which embarrassed top US officials and revealed broad war crimes in Iraq and Afghanistan.