The Obama Adminstration's vociferous claims that CIA spy Raymond Davis is entitled to "diplomatic immunity" may have struck some as odd, but according to reports inside Pakistan, it is business as usual.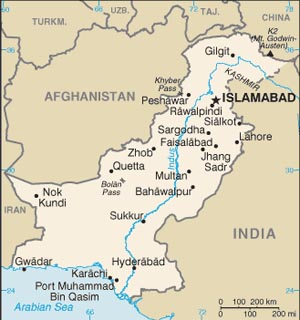 Indeed, the Pakistani government reports that hundreds of US citizens have been granted diplomatic immunity under US demands despite having no role in diplomacy, and seemingly just living in upscale neighborhoods in the major cities.
These so-called "Special Americans" are under growing scrutiny, according to media reports, because of concerns that many of them, as with Davis, may have been operating as CIA spies without informing the Pakistani spy agency, which is supposed to work in concert with them.
In the wake of the Davis arrest, a number of these "Special Americans" are also reported to have fled the country, with others having simply suspending all activities to avoid attracting official attention.
Though Davis' spying is major concern, his actual crime is the murders of two people on the streets of Lahore. A Lahore court is still hearing arguments in this case, which Davis insists amounts to "self-defense" and which US officials insist he is immune from anyhow.