Reflecting just how firmly the protest movement has seized control over East Libya, the protesters announced today that the first post-Gadhafi oil tanker departed from the region, carrying about 1 million barrels of crude oil, and bound for China.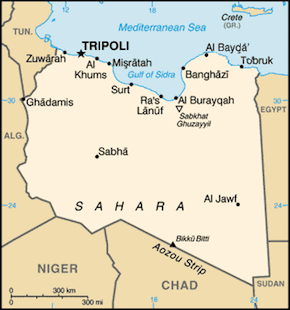 The reports also indicate that a second, smaller tanker with 600,000 barrels is preparing to depart for Italy. The two are the first shipments out of the far east city of Tobruk in nearly two weeks, and go a long way toward restoring the nation's normal oil flow nationwide.
Production has slowed considerably, however, because violent crackdowns by the Gadhafi regime sparked an exodus of foreign oil workers from the nation, and while a minimum of 80 percent of the oilfields is under the control of the protest movement, it may take some time for the workers to return.
The state-run Arabian Gulf Oil Company has also been taken over by the protest movement, which ousted its pro-Gadhafi director. The resumption of refining activities in Tobruk is also reportedly underway.