After years of delays mostly motivated by international political problems, Iran finally started up the Bushehr Nuclear Power Plant in August, and had fully loaded it for energy production by November, seemingly putting the plant on the fast track to being part of the electricity grid in the nation.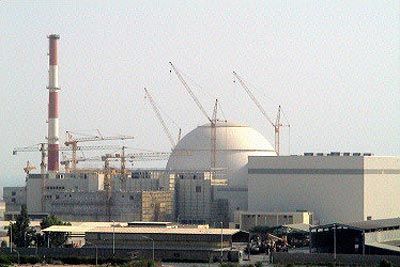 But this weekend, Iran has informed IAEA inspectors that they are going to have to remove the fuel from the Russian-built plant and "conduct some experiments and technical work," a major setback for the plant's viability in the near term.
Exactly what happened is unclear, but the unloading of fuel is no small endeavor and would not have been undertaken lightly. The move is bound to add to concerns that the Stuxnet worm, a collaboration between the US and Israeli governments, hit the plant as well as other Iranian nuclear infrastructure. The Iranian government denied that the worm hit the plant.
The plant was a key part of the Iranian efforts to free up more oil for export, and if fully functional it was believed it would have added another 11 million barrels of oil for international export per year. It was also to be the first of many such plants for Iran.
But given the problems in getting the plant up and running it may soon force the government to admit that the effort for civilian energy production is simply not yielding worthwhile results. Exactly where the problem came from is the biggest question, however, because the plant should not have been nearly so difficult for the Russian contractors to get up and running in a timely fashion.