Five Afghan civilians in the deseprately poor Kapisa Province were killed today by NATO troops while they were out hunting. NATO saw them, three men with bird-hunting rifles and two boys (aged 12 and 13), assumed they were insurgents, killing them.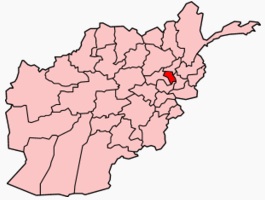 NATO has promised an "investigation" into the killings but initially termed all the slain insurgents, even though the two children were unarmed and the others had bird hunting gear, not exactly the insurgency's weapons of choice.
They insisted, however, that hunting is officially banned in Kapisa, specifically to prevent this sort of "accidental" killing. Though this is true, food is said to be in short supply in the province this winter, so many are turning to hunting anyhow in an effort to survive.
The killings are just the latest in a growing string of embarrassing NATO killings of civilians in the northeastern part of the country. Last week NATO killed scores of civilians in Kunar, and earlier this week bombed a family in their home in Nangarhar.