The new military junta in Egypt has officially reopened the Rafah border crossing to the Gaza Strip, allowing Palestinians lined up at the border to enter Sinai Peninsula. The terminal authority says they will allow 300 people per day to cross the border.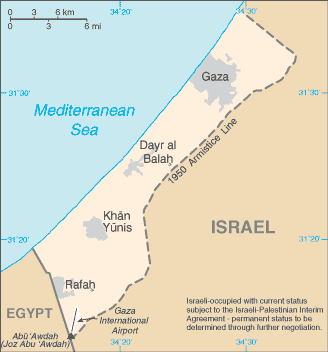 The Gaza border has only rarely opened over the past few years, since the Israeli government imposed a full blockade on the strip, allowing only a bare minimum of humanitarian goods in and few people out. When the border has been broken, it is usually through smuggling tunnels or by damaging the wall.
But now, the border will be opened permanently going forward, with officials saying that it will soon be open 24 hours a day. So far it is only operating during the day. The government says it has received requests from over 3,000 Gazans already to cross.
The early use of the crossing will likely be to give Gazans access to modern medical facilities, but in the long run may also lead to a healthy amount of trade across the border. It may also provide a more promising route for humanitarian aid than by sea, where Israeli ships regularly capture aid boats, or through the often closed Israeli crossings.