A US Predator drone fired three missiles at a house in a tiny village of South Waziristan this evening, killing at least seven people whom officials described as "suspects." The attack was the first US strike in nearly a month.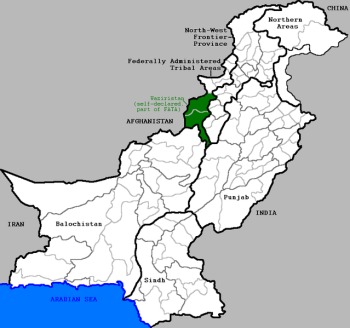 The long span between attacks had fueled reports that detained US consulate employee Raymond Davis was responsible for targeting in the attacks. After his arrest, police reported they found a GPS tracking device on him.
Today's attack does not necessarily refute those claims, and indeed the fact that it came within 48 hours of the media reports about Davis could well mean that it was about providing a way to deny those allegations in the dicey negotiations with the Pakistani government.
Since President Obama took office, the US has launched a massive number of attacks, killing over a thousand people over the course of two years. Despite the large number of "suspects" killed almost no high ranking militants were slain in the attacks and reports suggest the vast majority were innocent civilians.