Protests that began late last night and continued throughout the day led to a violent police crackdown in the southeastern Iraqi city of Kut. The current toll, according to local health officials, is at least three protesters slain and 55 others wounded, many of them seriously.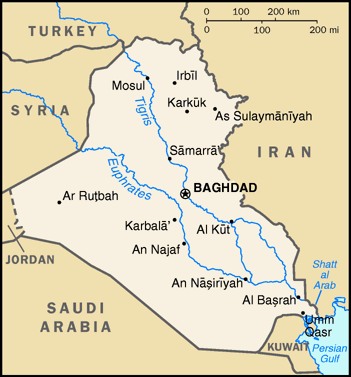 The protesters were calling for the removal of corrupt officials in the Wassit Province, and also called for better provision of basic services. Such protests have become increasingly common across Iraq (and indeed across the region).
The protests began overnight with several hundred people rally, and eventually some of the protesters took control of provincial government buildings, and the protests eventually swelled to several thousand people screaming for the ouster not just of provincial officials, but Prime Minister Nouri al-Maliki as well.
Which then led to one of the violent police crackdowns that are becoming all too common in the Arab world, with police opening fire on the crowds directly. By this afternoon the security forces had regained control over the region, but left large numbers of civilian casualties in their wake, and simmering anger on the streets.