The newly installed Egyptian junta, though by and large supported under the assumption that their pledge of a free and fair election within six months will come to pass, has begun taking a number of concerning moves against the protest movement, nominally to "restore order."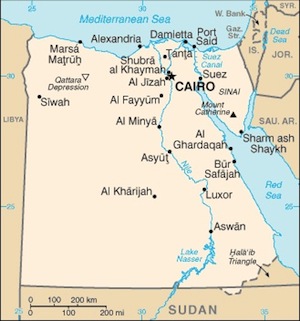 Soldiers and military police are reportedly beating protesters who have refused to leave Tahrir Square, the site of Cairo's largest rallies, and with martial law now in place, the military has issued a ban on all public protests as well as trade union meetings, and has ordered all striking government workers to return to their jobs.
Meanwhile, the Mubarak-era state of "emergency" remains in place, and the hundreds of protesters who were disappeared off the streets by the military in the waning days of Mubarak's regime remain in custody, uncharged it seems.
Whatever the new junta's long-term plans are, and even if they truly intend to eventually allow Egypt to transition into a free country, the near term consequence has been a brutal crackdown, and the question of whether the Mubarak-style crackdown will be tolerable to people so long as the actual Mubarak remains sidelined.