Though such reports had been rejected over the weekend, US officials are now confirming that the Obama Administration is suspending most of its high level contacts with the Pakistani government to "punish" them for the continued detention of a consulate employee on a double murder charge.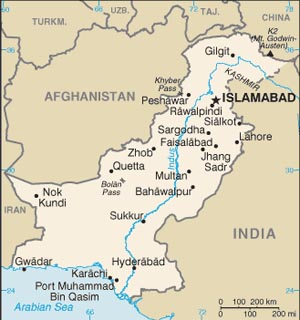 Congress is threatening to withdraw all aid from Pakistan over the detention, and the State Department is continuing to insist that the employee had "diplomatic immunity" from murder charges. This does not, however, appear to be in line with the US' own standards surrounding diplomatic immunity, which only grant it to consular employees in the event they are committing an act that is part of their official duties.
The tensions are leaving growing questions surrounding the upcoming three-way talks between the US, Pakistan and Afghanistan, scheduled for February 24 in Washington DC. The talks have not yet been cancelled, but some suggest it is only a matter of time.
The consulate employee insisted he was acting in self defense, and that the two men he killed were trying to rob him. Police insisted they had ruled that out, and now reports are emerging suggesting that the two may have even been active members of Pakistan's spy agency, the Inter-Services Intelligence (ISI). Whether this turns out to be true or not, the scandal around the Davis Affair in Pakistan is putting the Zardari government in a corner, and making it difficult to sweep the detention under the rug.