Riots have been reported across northern Lebanon today as Sunni MPs declared a "day of rage" to protest the parliamentary vote backing Prime Minister-delegate Najib Mikati and setting the stage for him to form a new government. Riots were reported in Beirut as well as Tripoli, which ironically enough is the home district of Mikati.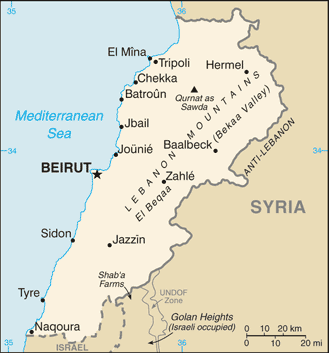 Though Mikati himself is a Sunni, many are outraged at the fall of Prime Minister Saad Hariri's political bloc as the dominant force of the government, and that anger is being fueled by allegations from top members of Hariri's party that the change in governments amounts to a "political coup."
Indeed, one of Hariri's top allies, Samir Geagea, insisted that the election of a new government by means of parliamentary vote was inherently "undemocratic" and chastized the Progressive Socialist Party (PSP) of Walid Jumblatt for backing the new faction.
Though it seems that the change of governments mid-term is by and large in keeping with the way parliamentary systems work, the anger and accusations stem from the major split in the nation between Hariri's pro-West bloc and Hezbollah, which has thrown its backing behind the Harvard-educated billionaire Mikati.