Protests against Vice President Joe Biden's visit and the ongoing US military presence in general were reported in a number of cities in Iraq, with supporters of Shi'ite cleric Moqtada al-Sadr getting the credit for organizing many of them.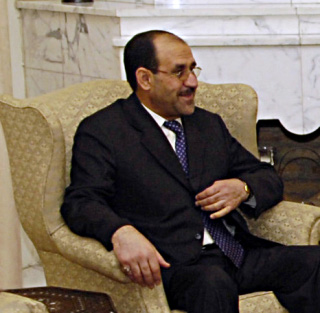 Protesters urged the US to withdraw its remaining 50,000 troops from Iraq, and urged Vice President Biden not to come back either. Biden had claimed the US withdrawal was on track in a speech with Prime Minister Maliki, but later hinted at a long term continuation of the war when speaking to US troops.
Sadr, whose supporters hold a number of key positions in the new government, gave a speech last weekend denouncing the ongoing US presence, and warning that his support for the coalition government was predicated on Maliki keeping his word on the pullout.
Maliki for his part has insisted the US will leave at the end of the year, as mandated by the Status of Forces Agreement (SOFA). A number of US officials have openly said however that they expect Maliki to request the contnuation of the occupation through 2012 and potentially beyond.