Al-Qaeda in the Arabian Peninsula (AQAP) forces ambushed a Yemeni military convoy today in the southern Abyan Province, killing at least 13 soldiers who were escorting a shipment of water tankers.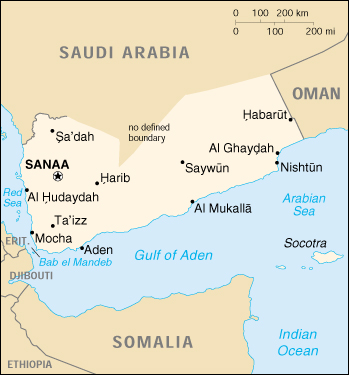 Not long after, a second ambush against a convoy carrying the same brigade's commander was also hit, killing four others and wounding two more. The commander was said to have been unharmed in the attack.
The twin attacks are the first major strikes of the new year in Yemen, and suggest that the AQAP forces remain as active as they were a year ago, when the US began openly talking about invading Yemen to combat them.
Despite only being an auxiliery of the parent al-Qaeda organization, US officials have repeatedly tapped AQAP as an even more dangerous group, and have dramatically increased their aid to the Yemeni government, as well as launching a number of secret strikes.