Three civilians were killed in an overnight raid in the Nawar District of the Ghazni Province when NATO soldiers targeted them. Angry tribesmen from the region arrived in the provincial capital with the bodies, protesting and demanding US apologies for the killings.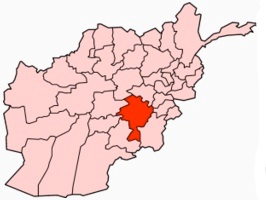 NATO declined any comments on those killings, but issued a report relating to night raids in the nearby Rashidan Province, claiming they had killed "over a dozen" insurgents, but no civilians in the attacks on five buildings. It is unclear, then, if the three killed today were from those attacks or a separate, as yet unannounced attack.
Provincial Intelligence Chief Sayyed Amir Shah confirmed that the slain were civilians and promised to take up the issue with the US military. Most such killings, however, result in little more than an expression of vague "regret."
The Ghazni Province has seen a rise in local support for the insurgency in recent months, following the Electoral Complaints Commission's decision to ban every single Pashtun candidate for parliament in the province. Much of Ghazni is dominated by Pashtun tribesmen, and a number of leaders said they would seek closer ties to the Taliban because it was clear they had no voice in the US backed government.