Norwegian newspaper Aftenposten has released a new WikiLeaks cable in which Israeli Army Chief Gabi Ashkenazi informed a US Congressional delegation that he was preparing for a "large scale war," though he hadn't picked a target yet.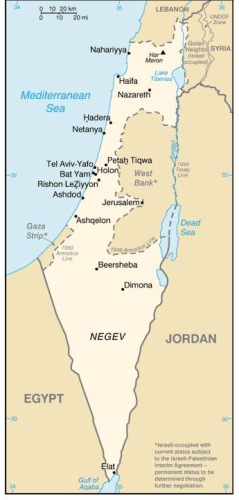 The war would've been the second large scale war of the year, as Israel had just gotten done invading the Gaza Strip in January of 2009. The document was dated November 15, 2009, and believed it was an opportune time for another war.
Ashkenazi appeared to believe that either another invasion of Southern Lebanon or another invasion of the Gaza Strip was a good idea, and added in the cable that, despite complaints about large numbers of civilians killed in previous Israeli invasions, that next time he wouldn't allow "any restrictions" on attacks in areas filled with civilians.
The cable's coverage in most of the world media centered around Ashkenazi's laments that Iran was able to hit Israel with missiles in the event of war, but there was no indication that Iran was ever on the verge of launching such an attack. Ashkenazi, by contrast, appears to have been all set to start a large scale war, and it was only his apparently difficulty in deciding on an opponent that stopped it.