With the two sides still on the brink of an open shooting war, North Korea is once again warning the South after South Korean officials announced their intention to conduct another live fire artillery drill.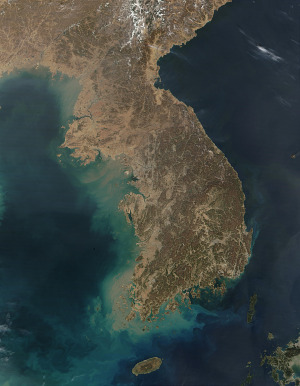 It was during a similar live fire drill last month that the two sides ended up trading artillery fire, including a deadly shelling of a military base on Yeonpyeong Island. Things still haven't quieted down from that clash, and it seems the new artillery fire may precipitate another.
South Korean officials mocked the suggestion that the North would respond to the new drill, which is also being conducted on Yeonpyeong, but North Korean officials claimed to be better prepared this time, sparking panic in the financial markets.
Both South and North Korea insist the other side fired first in last month's deadly clash, and both seem to be preparing to blame the other if the next drill ends in a similar clash. It seems at the moment, however, there is little interest on either side for actually avoiding such clashes.