British Judge Howard Riddle may have approved Julian Assange's release on bail, but the WikiLeaks founder remains held for at least another 48 hours over a pair of rows with the Swedish government and America's major credit card providers Visa and MasterCard.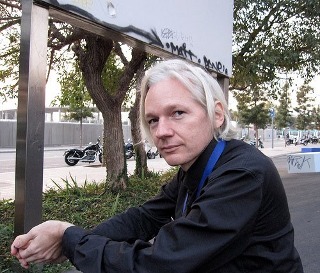 The Swedish government has appealed Assange's release on grounds that he poses a flight risk. The judge's terms of release would require him to submit to a curfew, electronic tagging, and to report to the police every evening.
But perhaps the bigger problem is that the assorted supporters of Assange who are putting up the 240,000 pounds in bail are being told that they have to put up the entire amount in cash, because Visa and MasterCard have barred contributions to WikiLeaks.
According to Assange's lawyer, who insists that the detention is turning into a show trial, he was told credit cards could not be used for the bail. Visa and MasterCard denied having put any bar on making payments to the British court system.
The 48 hour delay in Assange's release for the appeal appears to be little more than a formality, as Judge Riddle has expressed annoyance at Swedish lawyers' refusal to produce any evidence against Assange in their extradition request. The struggle to come up with all that money in cash might take a bit longer.