Family members are reporting that the late Richard Holbrooke, the US Special Envoy to Afghanistan and Pakistan who died yesterday following heart surgery, gave as his last words "you've got to stop this war in Afghanistan."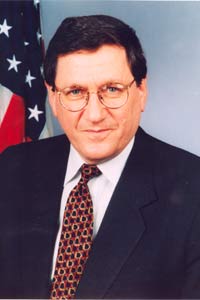 The dying words stand in stark contrast to Holbrooke's living words, which were almost uniformly supportive of President Obama's repeated escalations of the Afghan War. They're also a major inconvenience to the president at a time when he's trying to spin the ever worsening war as a runaway success.
Indeed, President Obama has already released a statement praising Holbrooke and saying he deserves much of the credit for the "progress" in the disastrous conflict, and reiterated that "he understood" how important the war is. Secretary of State Hillary Clinton also issued a statement on Holbrooke, and it too centered on how important the escalation of the war was.
Holbrooke had been a top foreign policy adviser to a number of Democrat presidents, and also served as a former Assistant Secretary of State and US Ambassador to the United Nations. He is described by those familiar with his work as deeply pragmatic, which may explain why his public comments were so upbeat about America's various wars even as he appears to have been so conflicted that he chose to center his last words, not around family, but around ending the war.
The Taliban issued a statement later in the day claiming credit for Holbrooke's death, saying that the failing war had done serious harm to Holbrooke's health. They likened it to the failing health of a number of Soviet leaders near the end of their failed occcupation of Afghanistan. The statement did not mention his final words, however.