The House of Representatives earlier this week approved a significant increase in the level of military aid to Israel, pushing the level to $3 billion in flat military aid, with an additional $205 million set aside for a short range rocket system.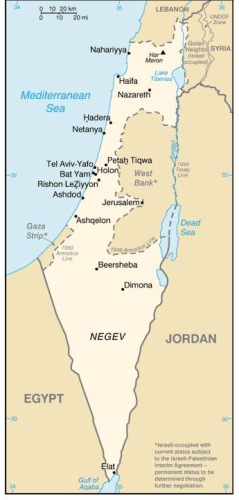 Both of the increases were already planned as part of a memorandum of understanding between the United States and Israel, but were formally approved as part of the 212-206 vote in the House on Wednesday.
Rep. Steve Rothman (D – NJ) said the increase in aid to Israel "sends a strong message to both our enemies and allies," but also comes at a time when the US has only just abandoned the Israeli peace process over its inability to convince Israel to agree to even a short term freeze.
The failure of the peace talks has led a number of Western nations to react negatively to Israel's settlement expansions, but it appears that, for the US, the peace process was never more than a side story and remains irrelevant to the question of heavily arming the nation.