The Swiss postal system has announced that it is closing WikiLeaks founder Julian Assange's bank account, claiming he "provided false information regarding his place of residence" when opening the account. The money in the account, some 31,000 Euros according to WikiLeaks, will be returned to Assange, according to Postfinance spokesmen.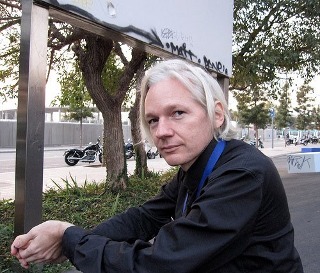 WikiLeaks says that the Postfinance closure was the result of a technicality, and that Assange had provided the address of his lawyer in Geneva for bank correspondence. The account was presented on the WikiLeaks site as the place to donate for the Julian Assange Defense Fund.
WikiLeaks still retains two fund-raising bank accounts which don't appear in immediate threat of seizure, in Germany and Iceland, respectively. Last week Paypal seized WikiLeaks' account (and according to WikiLeaks some 60,000 Euros in funds with it) claiming the whistleblower group was engaged in criminal enterprises.
Assange is facing charges for "rape" in Sweden related to allegations that condoms broke during consentual sex, and the Swedish government is seeking his extradition from Britain to face the charges.
Assange has been seeking residency in Switzerland, but US Ambassador to Switzerland Donald Beyer has warned the Swiss not to provide him shelter.