US officials are condemning a major arrest operation by Iraq's Interior Ministry which netted a number of top officials with al-Qaeda in Iraq (AQI), saying that the Iraqi security forces failed to clear the operation with US commanders beforehand.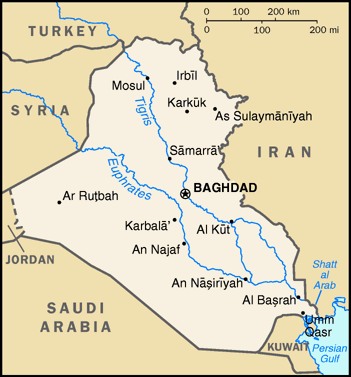 "These were unilateral Iraqi operations," noted Brigadier General Jeffrey Buchanan, adding that there was "concern" that the US hadn't been consulted ahead of time. The US claimed the end of combat operations in Iraq in August, but has continued to carry out combat missions.
Brig. Gen. Buchanan, who noted that no US assets were used in the arrests, cautioned that Iraqis might be "leaping too far ahead for conclusions" in saying it might mean the end of AQI, saying the group was "very resilient."
Yet US officials have predicted the end of AQI on a number of previous occasions after launching much smaller arrest operations or after assassinating a handful of putative leaders. Though Iraq is undoubtedly over-optimistic about the impact of the arrests, the US grousing seems purely a factor of being left out of the loop.