A WikiLeaks cable release from the US Embassy in Islamabad showed that Pakistani President Asif Ali Zardari was plotting to shrug off demands by then-coalition partner Nawaz Sharif to restore the Supreme Court justices ousted by former junta leader Pervez Musharraf and that he and Prime Minister Yousef Raza Gilani had pointedly promised the US that they would offer a complete pardon to Musharraf as soon as the presidential vote was finalized.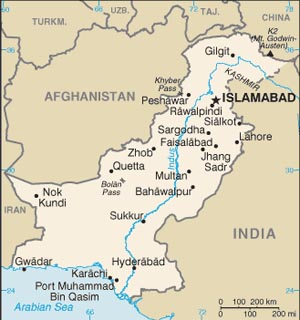 Both issues are likely to be a massive embarrassment to the Zardari government, which has continued to give lip service to the idea of Musharraf being brought to account for his crimes in office. Musharraf, who fled to exile in London, has expressed interest in returning to power as a US-backed strongman and has embarked on something of a "campaigning" tour in American cities.
Gilani's culpability in the plot may also come as something of a surprise, as the prime minister has generally stayed out of the shady politicking of the notoriously crooked Zardari.It is worthwhile to note, however, that any pardon Musharraf may have received was never publicized.
The judges issue may be even more of a scandal, in retrospect, as Zardari ended up declaring martial law across much of the country in March, 2009 in an effort to keep the judges from being reinstated, only to eventually acquiesce (under the threat of ouster by Army Chief Parvez Kayani) and claim he'd been planning to reinstate the judges all along. The document shows he never had any such intentions and it was only the result of a full on insurrection, and the army refusing orders to crush public protests, that got the judges reinstated.