As of 11:00 PM EST Friday December 3, the following Domains/IPs resolve to WikiLeaks. Your mileage may vary, try other URLs or IPs if the first doesn't work.
http://wikileaks.de
http://wikileaks.fi
http://wikileaks.nl
http://wikileaks.eu
http://wikileaks.pl
http://wikileaks.ch
http://jasonditz.com

http://213.251.145.96/
http://88.80.13.160/
WikiLeaks.org was rendered unusable this morning and the site's alternative domain name, WikiLeaks.ch, was also downed in the afternoon (though later resolved), following a move by EveryDNS.net to remove the domains from its service.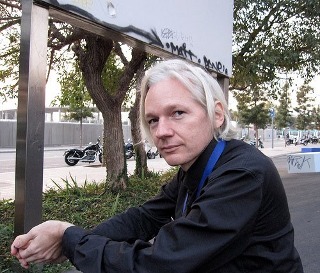 The downings have made the site somewhat difficult to access during the day, but an updated list of known, working domain names and IP addresses will be kept at the top of this article to provide access to the site's information as it faces a growing backlash. IP addresses do not rely on any third party domain name service and should be considered the most reliable, albeit less convenient ways to get to the site.
EveryDNS.net is a free DNS service provider based in New Hampshire, and insisted its decision to remove WikiLeaks' domains was strictly due to their inability to safely handle the distributed denial of service (DDoS) attacks against the site without risking all the other domains they manage. They insisted they don't have any political problems with WikiLeaks.
This is in stark contrast to Amazon.com's decision to remove the site's content in the wake of a threat by Sen. Joe Lieberman (I – CT), as Amazon insisted that they were easily able to cope with the DDoS and simply decided that WikiLeaks puts people at risk.