Afghan Presdient Hamid Karzai has promised to launch a probe into Monday's overnight killing of a Helmand Province district governor, Haji Ebrahim, by NATO troops who raided his home.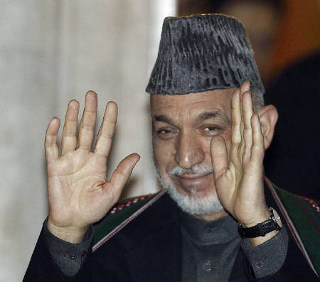 Ebrahim had been the governor of the Gireshk District since 2001, and NATO conceded raiding his home that night, and killing one "militant." They declined to identify that "militant" but it is increasingly apparently that it was Governor Ebrahim.
NATO's use of night raids against civilian homes has been a source of growing friction with the Afghan government, and doubly so in this case as the governor appears to have been on comparatively good terms with both the Karzai government and the provincial government.
A spokesman for the Helmand Provincial government also condemned the killing, and reported that NATO troops had apparently also "arrested" six members of the governor's family. What charges they were arrested on and if they are still being held is unclear.